WELCOME TO :
Stampede Bar and Grill
'Howdy Partner
Stampede Bar & Grill is the Premier Nightspot and Function Venue located in the Heart of Papakura. Stampede is an authentic Western Style Bar and Restaurant and boasts an exciting Western Saloon Style environment.
Find Out More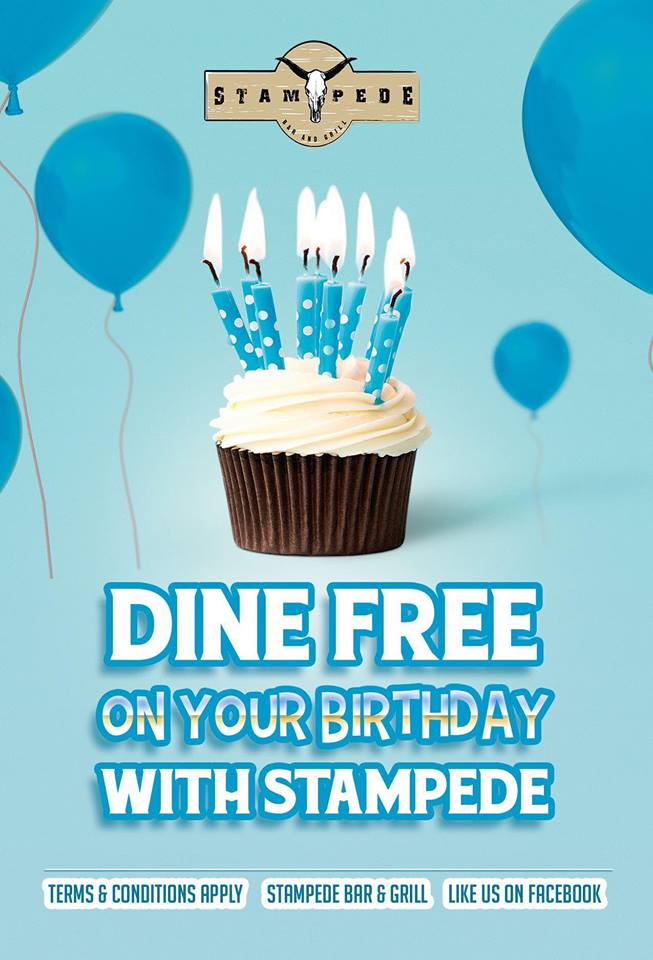 Enquire More About Our Terms & Conditions
by giving us a call TODAY!
09 297 8990 – Press One For The Restaurant
who we are
Menu
Trailside Loaf

Hot baked cobb loaf with a selection of cowboy butters & extra virgin olive oil for dipping

$8.00

Buffalo Bill Bread

French bread smothered in garlic butter & then oven baked till crisp

$7.00
-Add Cheese $8.00

Cactus Flower

Onion hand cut & dusted in our special recipe then cooked till golden & crisp ready to dip the petals into our spicy signature cactus sauce

$7.00
Cowpoke Soup of the day

Seasonal ingredients served with warm freshly baked bread

$13.00

Texas Seafood Chowder

Mussels, local fish & many other morsels of the sea, served in a hot crunchy cobb loaf

$15.50

Six Shooter Share Platter

Crispy buffalo wings, tender salt & sumac squid rings, tongue slappin' ribs, fresh Coromandel mussels, beer. battered mushrooms and Cactus Flower onion, with a selection of tasty sauces for dippin'

$21.50
Trail Dusted Calamari

Tender rings of calamari seasoned with salt & sumac, dusted in panko crumbs & flash fried, served with a zesty lime mayonnaise

$15.50

Calico Crispy Chicken

Panko Crumbed chicken strips tossed in seasoned flour, then flash fried, served with cider aioli for dipping'

$14.00

Campfire Mussels

Fresh Coromandel mussels gently steamed in a creamy coconut sauce served with chunky bread to mop up the delicious juices

-Entrée $16.50
-Main $25.50
Sea Ranch Shrimps

Juicy Shrimps, lettuce, avocado & lemon in our own seafood sauce

$15.50

Sheriff Star Scallops

Fresh juicy scallops, crumbed and deep fried, served with zesty lime mayonnaise

$15.50

Grazing the Plains Tijuana Caesar

The classic salad of cos lettuce, fresh shaved parmesan, crisp bacon shreds, spiced croutons all tossed in our dressing & topped with a poached egg
Cherokee Chicken

Marinated & Flame-Grilled Chicken Breast, topped with button mushrooms, crisp strips of bacon, melted colby cheese, finished with honey mustard sauce. Served with stampede potatoes & a sidekick salad

$29.50

Johnny Ringo Lamb Shanks

Slow roasted in our own sauce 'till-met-in-your-mouth' tender, with fluffy mint, pea & potato mash, & smothered in gravy, served with caramelized onion marmalade

-One Shank $24.00
-Two Shanks $28.50

Rawhide Ribs

Sticky lip slappin' smoky pork ribs, dusted in spices & slow roasted in our signature tangy BBQ sauce. Served with Stampede Potatoes & Caboose Coleslaw

$27.00
Santa Fe Chicken

Plump Chicken Breast dusted in Cajun spices & blackened baked, drizzled with a mango avocado salsa. With Stampede Potatoes & a Sidekick Salad

$28.00

Indian River Salmon

Spice crusted fresh salmon, baked & served with spinach, rice, a carrot fritter and a citrus yoghurt sauce

$28.50

Arizona & Vegetarian Pavé

A filo basket stuffed with mushrooms, broccoli & pine nuts bound with a blue cheese sauce, nestled on a pumpkin pavé

$18.00
Gold Miners Chicken

Tender Kebabs of Chicken Breast, glazed with our own special marinade, served with Country Fries, Crisp Green Salad & Satay Sauce

$21.50

Chaparral Prawns & Scallops

Two Kebabs of Plump Juicy Prawns & Scallops served with Country Fries, Crisp Green Salad & a Zesty Lime Mayonnaise

$23.00

Surcingle Fillet

200 grams of Tender, juicy full of flavor Prime Angus Fillet, wrapped in Bacon, served with Stampede Potatoes, a Crisp Green Salad & your choice of sauce

$30.50
Pure Cowboy Tucker

Tender Prime Angus Beef Rump Steak. Flavour enhanced by the stonegrill. Served with Country Fries, Caboose Coleslaw & your choice of sauce

-220 g $27.50
-300 g $29.50

Moroccan Lamb

Moroccan seasoned lamb skewers, served with a Crisp Green Salad, Rice & Citrus Yoghurt Sauce

$25.50

Surf & Turf Option

Add Kebab of Plumb Juicy Prawns & Scallops to any stonegrill item

$8.00
Served with a Side Kick salad & a choice of Stampede Potatoes, Country Fries or Shoestring Fries
Sauces: Mustard & Horseradish / Green Peppercorn / Bearnaise / Blue Cheese / Cowboy Butter / Red Wine Jus

-Saddle up Birloin 200g $28.50 300g $30.50
-Sure Shot Scotch 300g $32.00
-Silver Spur Fillet 200g $32.50
Saddletramp Surf +Turf $POA
Stampede Burger

Your Choice of Tender juicy Flame-Grilled Beef or Butterflied Chicken Breast, served on a toasted bun, with all the classic burger fillings, crispy streaky bacon, melted colby cheese & onion marmalade, with a choice of Country Fries or Shoestring Fries
Bunkhouse Apple Pie

Homemade apple pie warm from the oven, in a pool of Angalise sauce, with vanilla bean ice cream & whipped cream

$13.00
Moonlight Lemon Tart

Tangy lemon tart with a confit of orange with vanilla bean icecream & a dollop of cream to mellow the citrus flavours

$13.00
Boomtown Brulee

Creamy Brulee with a caramel crunch topping & homemade biscotti

$13.00
Sundown Sundae

A selection of ice creams layered with chocolate sauce, almonds & whipped cream

$13.00
Dark Canyon Chocolate Tart

A slice of decadent rich chocolate almond & pear tart, served with vanilla bean ice cream & a lashing of whipped cream

$13.00
stay in touch with updates